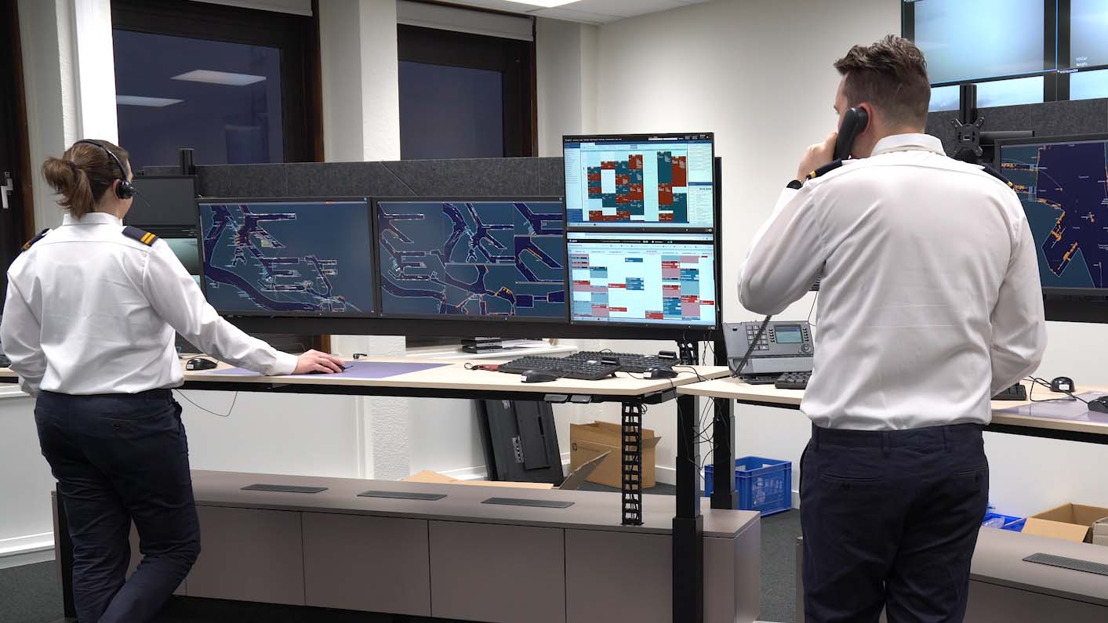 Vessel Traffic Services (VTS) expands on the right bank
Efficient and safe vessel guidance
As of 22 November, Port of Antwerp is rolling out Vessel Traffic Services (VTS) behind the locks on the right bank. Vessel guidance already started on the left bank at the beginning of this year.
Both on the Scheldt and in the Antwerp docks, traffic is increasing. The VTS service ensures more efficient guidance of this traffic by providing advice and information on vessel navigation, weather conditions, calamities and other possible risks. In addition, VTS also guarantees an increase in safety and the protection of the environment in the port. VTS has been operational on the left bank 24 hours a day since April this year. Based on these best practices, services on the right bank are now being added.
Extension to right bank
The implementation of the VTS service on the right bank will take place in two phases. In the first phase, starting on 22 November, Sector Polder will become active on VHF channel 2. Sector Polder covers the northern part of the docks. The VTS service in the southern part will be launched in the spring of 2022. Together with the start of Sector Polder, the functions of some VHF channels will change. For example, the Lillobrug bridge operator will be reachable via VHF channel 2, so that shipping will no longer need to switch to VHF channel 62. The accessibility of the various services is shown here.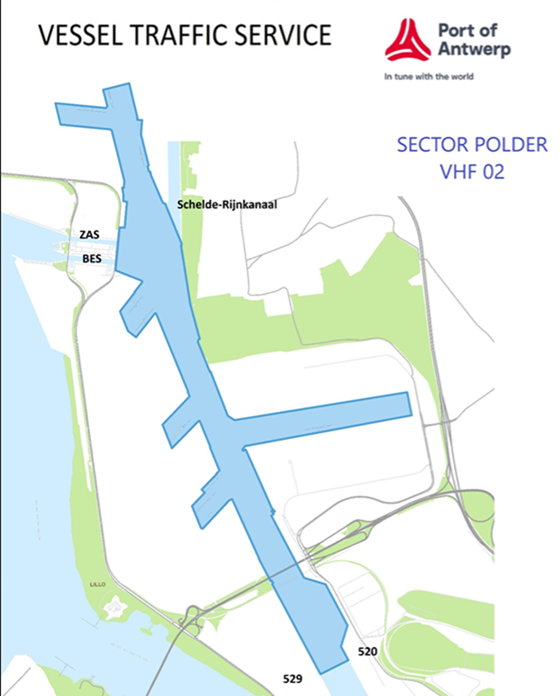 Contact
Eight VTS traffic controllers and twenty-six VTS operators work to ensure safe and smooth traffic from the Antwerp Coordination Centre (ACC) at Zandvlietsluis. If you have any questions, please contact the VTS team at [email protected].