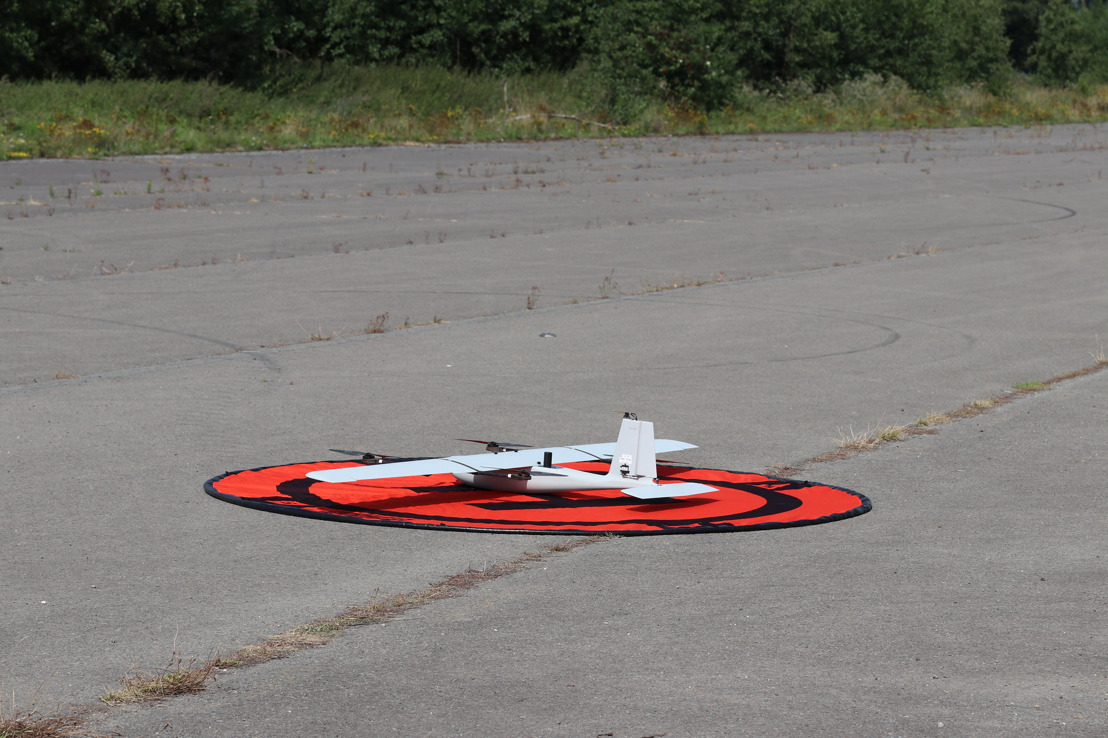 SAFIR consortium demonstrates viable drone traffic in port of Antwerp
Today, the SAFIR consortium held an Open Day hosted by the Port of Antwerp. A multitude of industrial and commercial drone applications were on display during live demonstrations. During the Open Day, the safety and economic viability of integrated drone traffic in a challenging environment was successfully demonstrated by the various use cases of the consortium partners.
The SAFIR consortium (Safe and Flexible Integration of Initial U-space Services in a Real Environment ) consists of 13 public and private organisations (Amazon Prime Air, Aveillant, C-Astral, DronePort, Elia, Explicit, Helicus, Port of Antwerp, Proximus, SABCA, Skeyes, Tekever and Unifly), with each organization bringing its expertise to the table. The demonstrations proved that interoperable, harmonized and standardized U-space services can be deployed in a safe and reliable manner across Europe.
​
The SAFIR use cases were first successfully tested at the state-of-the-art secured test environment of DronePort in Sint-Truiden. Its large flying areas for both manned and unmanned aviation make DronePort the perfect setup for developing and testing an ecosystem where both kind of aircraft can operate alongside in a safe context. ​ Next, the consortium showed their drone operations in a realistic urban and industrial environment including the city and port of Antwerp. The different use cases proved the ability of drones to safeguard critical areas, such as an international port or an urban environment.
Use of drones is immense addition to safety
​
Covering over 120 km2, the port of Antwerp is a very large area with critical infrastructure. The SAFIR project has proven that the use of drones is an immense addition to the safety as the port authorities can manage, inspect and control a large area in a swift and safe manner.
Erwin Verstraelen, Chief Digital and Innovation Officer, Antwerp Port Authority: "As a port authority, we want to be the regulator on land, on the water and in the air. Our goal is to have a network of autonomous drones for a live feed of the various port activities, a useful tool for the entire port community. SAFIR is not the end but the beginning of the realization of this goal. Our participation in the SAFIR consortium confirms that the port is the ideal environment to test and mature innovative tech, not only for drones but also for autonomous shipping, smart camera's and sensors. As Port of Antwerp, we welcome this EU approach in facilitating innovative technology. This approach triggers innovation to move forward towards maturity."

​
Vice mayor for the port of Antwerp Annick De Ridder: "Innovation and digitization are crucial if our port is to stay sustainably competitive in the long term. Port of Antwerp is therefore the driving force when devising and realizing solutions for the challenges of tomorrow. Drones will become indispensable in the near future, also in our port. Given the particular nature of our port, this has to be done in a safe manner. The SAFIR project has made clear what will be needed in terms of regulation and requirements at all levels to facilitate drone flights in and around the port in a safe and secure way."
​

​

​