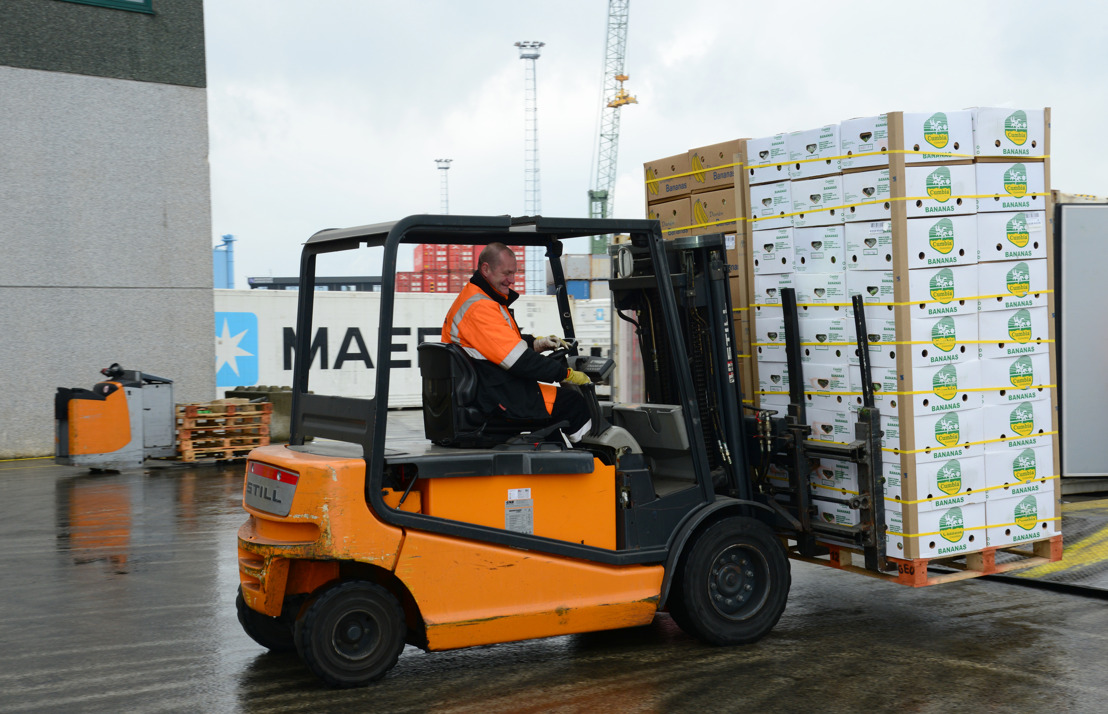 Port of Antwerp 1st port of call for reefer service from Peru, Chile, Colombia, Ecuador and Panama
Our ambition is being the preferred perishables port in Europe
Hamburg Sud and Maersk launch a joint stand-alone service connecting Europe and the key perishables markets of Central America, the Caribbean and the western coast of South America. In northern Europe, Antwerp is the first port of call. The service provides a fast direct connection between the Chilean ports of San Vincente and San Antonio, and northern Europe. In addition an extensive regional feeder network will link the main ports of Peru, Ecuador and Colombia via transshipment hubs in Panama.
Schedule
The first northbound sailing of the new SAWC1 service is scheduled for June 10, 2019. The "Luna Maersk" will depart from San Antonio, and is set to arrive in Antwerp on July 4th. The first southbound sailing is Lexa Maersk with ETD from Antwerp on June 6, 2019.
"Antwerp is very pleased to welcome the 1st port of call service. Our inland and central location in Europe offers perishables clients very short transit times to reach key consumer markets in Belgium, France, The Netherlands, Germany and beyond. The new service confirms that carriers, such as Hamburg Sud and Maersk, trust in the operational excellence of Port of Antwerp for containerized cargo in general, and perishables in particular", thus Michiel Vermeiren, Manager Shipping Lines at Port of Antwerp.
Extensive network
Eight ships with post Panamax class (4.500 TEU) will deploy on the SAWC1 service, which departs weekly. With 1.400 reefer plugs each, the vessels are well suited to meet the requirements of the perishables trade.
Ingrid Vanstreels, Key Account Manager Containerized Cargo at Port of Antwerp: "Our ambition is being the preferred perishables port in Europe. Therefore the Antwerp port community eagerly invests in additional capacity, technology, and stimulates cooperation. Together with logistical service providers and the Customs & Food Agency services, Port of Antwerp tackles cold chain challenges jointly. Our key objective? Guaranteeing operational excellence for each perishable client."