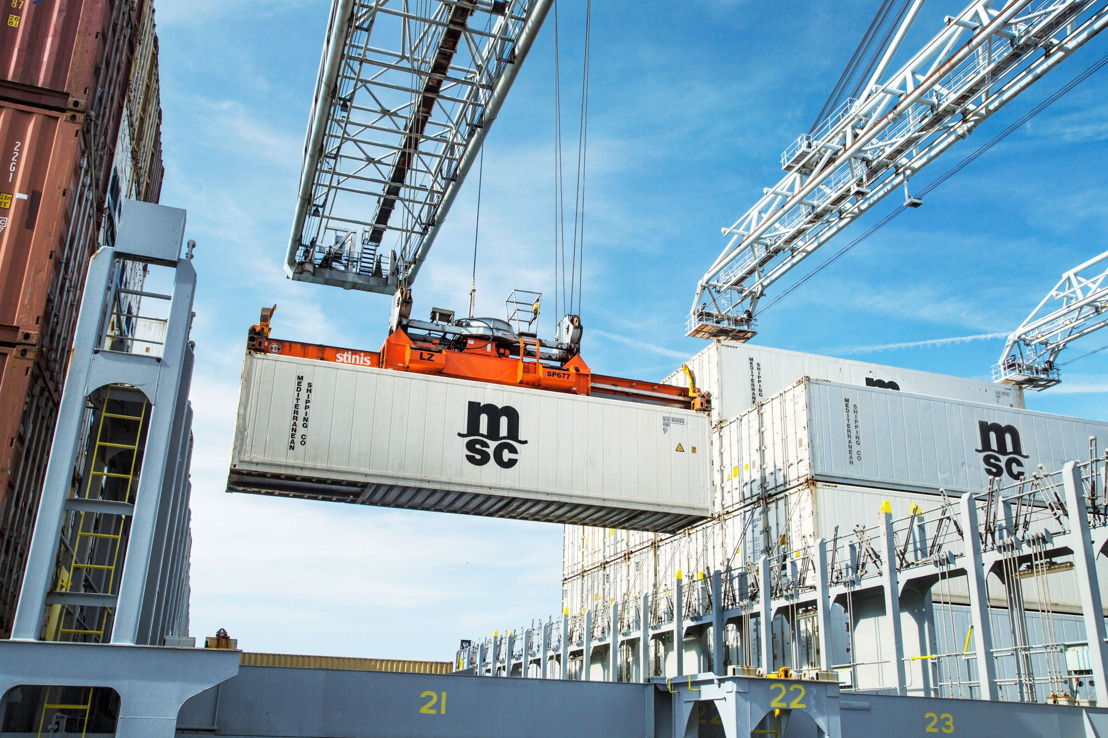 MSC ships directly between Moín (Costa Rica) and Port of Antwerp
The 'MSC Katya R' of 4,112 teu is one of the seven ships that MSC operates between Ecuador and Northern Europe.
These ships load into Europe for Boston, Philadelphia, Charleston, Freeport (Bahamas), Rodman and Guayaquil. On their way back to Europe there are calls in Puerto Bolivar, Guayaquil, Paita and Cristobal.
Until recently, the ships sailed directly from Cristobal to Rotterdam, but as from now, after Cristobal, the ships will also serve Moín on a weekly basis and Antwerp will become the first European unloading port, before Rotterdam and Bremerhaven. The transit time between Moín and the Scheldt port is twelve days.
Reefer loading
MSC's Ecuador service is strongly focused on the transport of fruit in containers (northbound) with panamax vessels that have up to 1,300 connections for refrigerated containers on board. The focus on reefer cargo is now further increased as Costa Rica is the world's largest exporter of pineapples and also the third largest exporter of bananas.
Port Rotation
Antwerp, Rotterdam, Bremerhaven, Boston, Philadelphia, Charleston, Freeport (Bah) …(Pan Canal)… Rodman, Guayaquil, Puerto Bolivar (Ecu), Guayaquil, Paita …(Pan Canal)… Cristobal, Moin (~Puerto Limon), Antwerp
Annemie Peeters, Key Account Manager Shipping Lines at Port of Antwerp:
"it's our ambition to become the preferred perishables port in Europe. Together with the Antwerp port community, we invest in additional capacity, technology and stimulate cooperation. We work closely with the logistic service providers and the Customs and the Federal Food Agency to tackle cold chain challenges. Our key objective? Guaranteeing operational excellence for each perishable client."
Want to know more? Discover why Port of Antwerp is your preferred Perishables partner