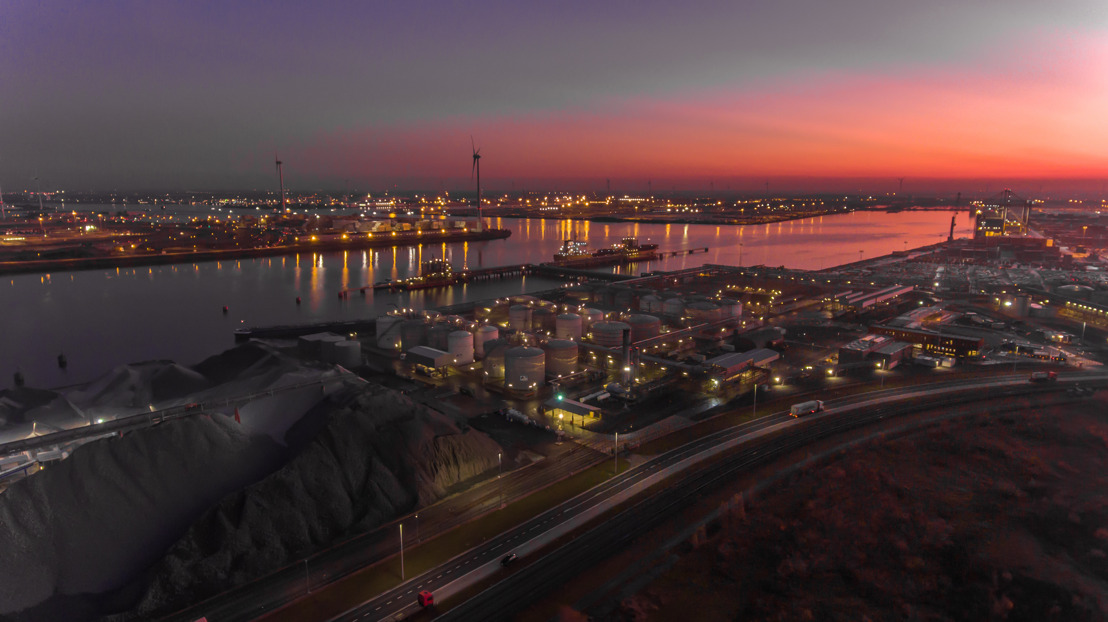 Fluxys Belgium, Pipelink, Socofe and SFPIM join forces in CO2 network operator "Fluxys c-grid "
Newly created organisation underlines common ambition to support industries in their transition efforts
Fluxys Belgium, Pipelink, Socofe and SFPIM join forces in "Fluxys c-grid" to create a CO2 network operator. This newly created organisation underlines our common ambition to support industries in their transition efforts to a low carbon future. At the same time, it shows our readiness for both the upcoming legal and regulatory frameworks for CO2 transport activities. Fluxys c-grid ensures a long-term approach combining a regional focus with a broad internationally interconnected network.
A coordinated approach with many benefits
Carbon Capture and Utilisation/Storage (CCUS) is essential for industry to meet its transition targets, especially for hard-to-abate sectors such as steel, petrochemical, cement and lime production. With this partnership we go for a coordinated approach across the international borders and across the Belgian regions. To best serve the industry our goal is to interconnect the CO2 network with export infrastructure and adjacent infrastructure in neighbouring countries enabling transit volumes through a CO2 backbone. With a service offer for industry across national and regional borders and accommodating large quantities, we can offer a competitive tariff for industries. In fact, Fluxys c-grid offers industry the CO2 takeaway options it needs to sustain its activity and employment.
Fluxys Belgium has comprehensive experience in offering open access pipeline services and working in tandem with regulatory authorities and the market to set up customer-driven services and adequate tariff methodologies.
Longstanding expertise
The shareholders have the expertise as well as the financial solidity to ensure adequate financing of the investments for developing and operating the extensive CO2 network the industry requires for its transition needs.
As independent infrastructure partners, both Fluxys Belgium and Pipelink, an affiliate of Port of Antwerps-Bruges, have extensive and long-standing experience in the development, construction and safe operation of pipeline infrastructure.
Fluxys c-grid will be set up as a subsidiary of Fluxys Belgium who will hold a majority share of 77,5%, partners Pipelink and Socofe each holding 10% and SFPIM will support Fluxys c-grid with a 2,5% share.
Pascal De Buck, CEO of Fluxys: "The launch of Fluxys c-grid aligns perfectly with our ambition to offer industry across Belgium and the neighbouring countries the capacity to transport 30MT of CO2 per year by 2030. To ensure that main industrial hubs across our regions and in neighbouring countries have access to our CO2 backbone, we have a solid plan, staged towards 2030."
Jacques Vandermeiren, President of the board of directors of Pipelink and CEO of Port of Antwerp-Bruges: "CCUS is an important part of the solution to reach the climate goals. There is a growing awareness of the need to further develop CO2 capture technologies and suitable infrastructure to transport the captured CO2 towards the Antwerp and Bruges port platforms for further transport to permanent storage sites. The establishment of this collaboration is a fine example of the pioneering role that we as a world port and pipeline operator play in the transition to a low carbon society, both within our own organization, on the port platform and beyond."
Jean-Marie Bréban, Directeur Général of Socofe: "With the ambition to contribute to the decarbonisation of society, Socofe is enthusiastic to participate in Fluxys c-grid alongside historical partner Fluxys Belgium, Pipelink and the SFPIM. It is essential for the development of industry and employment in Wallonia to deploy adequate, accessible and reasonably priced infrastructures for CO2 evacuation. Socofe will be the link between industry and Fluxys c-grid to optimise the development of this backbone in Wallonia. "
SFPIM Investment Manager François Fontaine says: "SFPIM is happy to join their forces together with Fluxys Belgium, Pipeline and Socofe to create CO2 transport network "Fluxys c-grid". Capturing and storing carbon are essential to reduce the carbon impact of the industry, in particular in the steel, chemicals & cement sector. With a good coordinated approach, in and abroad the Belgian regions, the new network will be responsible for the decarbonization of the industry and as well the reinforcement of its activities and employment."
Press contacts
Fluxys Press team: +32 471 95 00 24 • [email protected] ​
Pipelink Press team: +32 492 15 41 39 • [email protected]
Socofe: Jean-Marie Bréban • [email protected]
SFPIM: Joel Decerf ​ • +32 2 210 18 87 • [email protected]
About Pipelink
Pipelink is a subsidiary of Port of Antwerp-Bruges. Pipelink is the asset owner and manager of approximately 750 km of high-pressure underground pipelines serving the chemical industry. As a neutral party, Pipelink is the long-term partner for DBFM (Design, Build, Finance and Maintain) pipeline infrastructure projects.
Pipelink recognizes the crucial role of pipelines as a sustainable mode of transport and as a key element in the energy transition. Pipelink thus contributes to the modal shift and the transition to a low-carbon society
About Socofe
Socofe is a financial holding company; the Walloon local authorities' investment tool for environmental transition. Socofe invests and takes strategic stakes in promising companies and projects with the ambition of helping to shape the energy landscape of the future. In this context, Fluxys and Elia are long-standing partners of Socofe.
About SFPIM ​ ​ ​ ​ ​
The Federal Holding and Investment Company (SFPIM, Société Fédérale de Participations et d'Investissement in French or Federale Participatie- en Investeringsmaatschappij in Dutch) is the Belgian Sovereign Wealth Fund.
SFPIM acts as a trusted partner in helping Belgian companies, SME as well as scale-ups, to become a reference in their industry by providing smart capital solutions.
SFPIM also plays a major role to safeguard the long-term stability of the Belgian economy by contributing to the anchoring of strategic assets through smart capital solutions in both promising and established companies or ecosystems.
SFPIM invests in a wide range of companies and sectors embracing both historical sectors (such as life sciences & healthcare, finance, and aeronautics) as well as new and thriving sectors (such as energy & utilities, transport & mobility, and impact investing).
About Fluxys Belgium
Fluxys Belgium is a Euronext listed subsidiary of infrastructure group Fluxys headquarterd in Belgium. With 900 employees the company operates 4,000 kilometres of pipeline, a liquefied natural gas terminal totalling a yearly regasification capacity of 104 TWh and an underground storage facility.
As a purpose-led company, Fluxys Belgium together with its stakeholders contributes to a better society by shaping a bright energy future. Building on the unique assets of its infrastructure and its commercial and technical expertise, Fluxys Belgium is committed to transporting hydrogen, biomethane or any other carbon-neutral energy carrier as well as CO2, accommodating the capture, usage and storage of the latter.