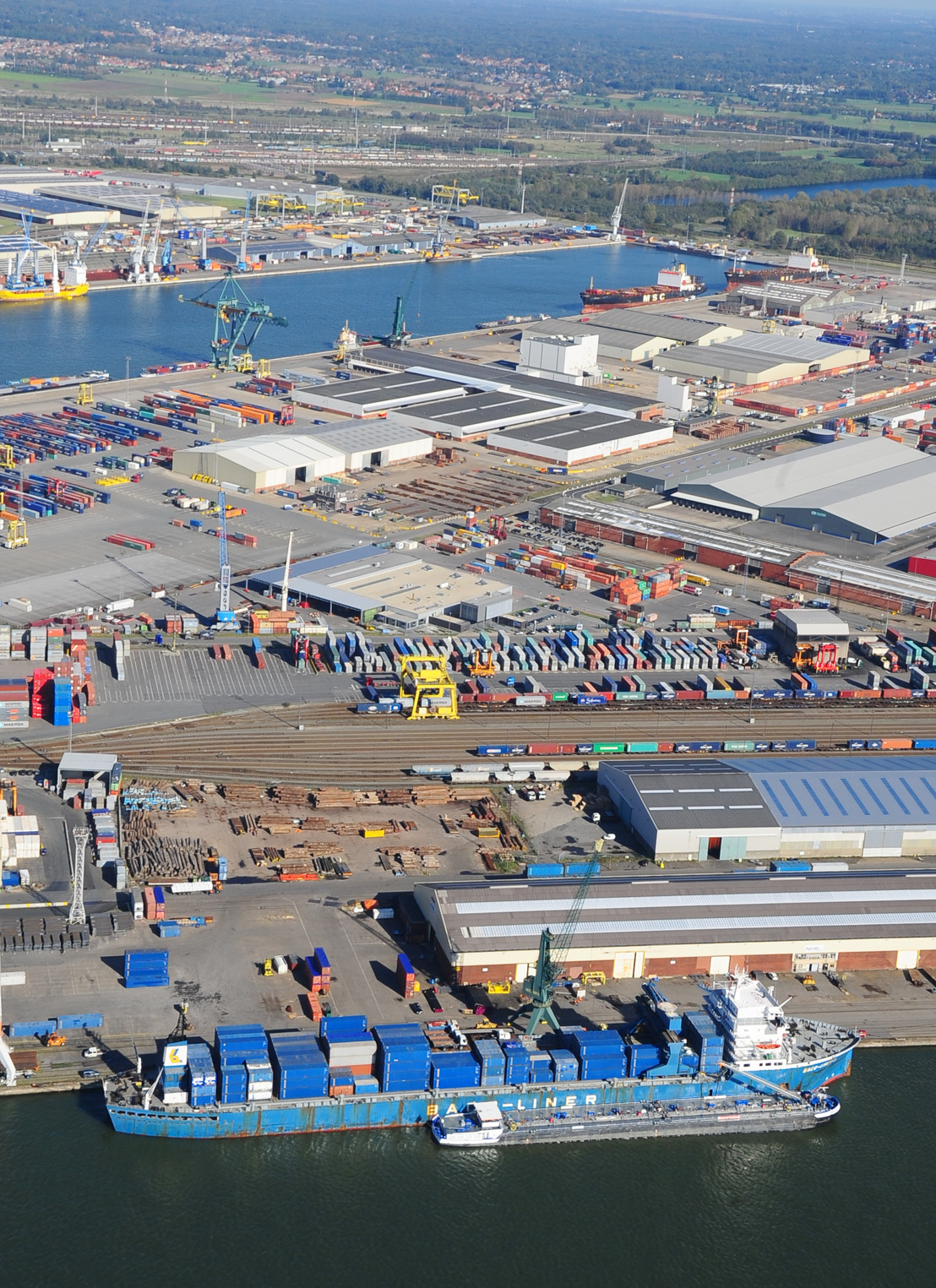 Brexit offers opportunities for trade between UK and Port of Antwerp
The newly appointed British ambassador Martin Shearman visited the Port of Antwerp today. He got acquainted to the advantages offered by Europe's second-largest port, of course figuring Brexit high on the agenda. While the uncertainty over Brexit continues, one thing is clear: as soon as the UK leaves the European Union, in whichever form, there will be radical changes in the transport of goods between the two regions. Port of Antwerp foresees a modal shift from ferry to container transport by shortsea shipping.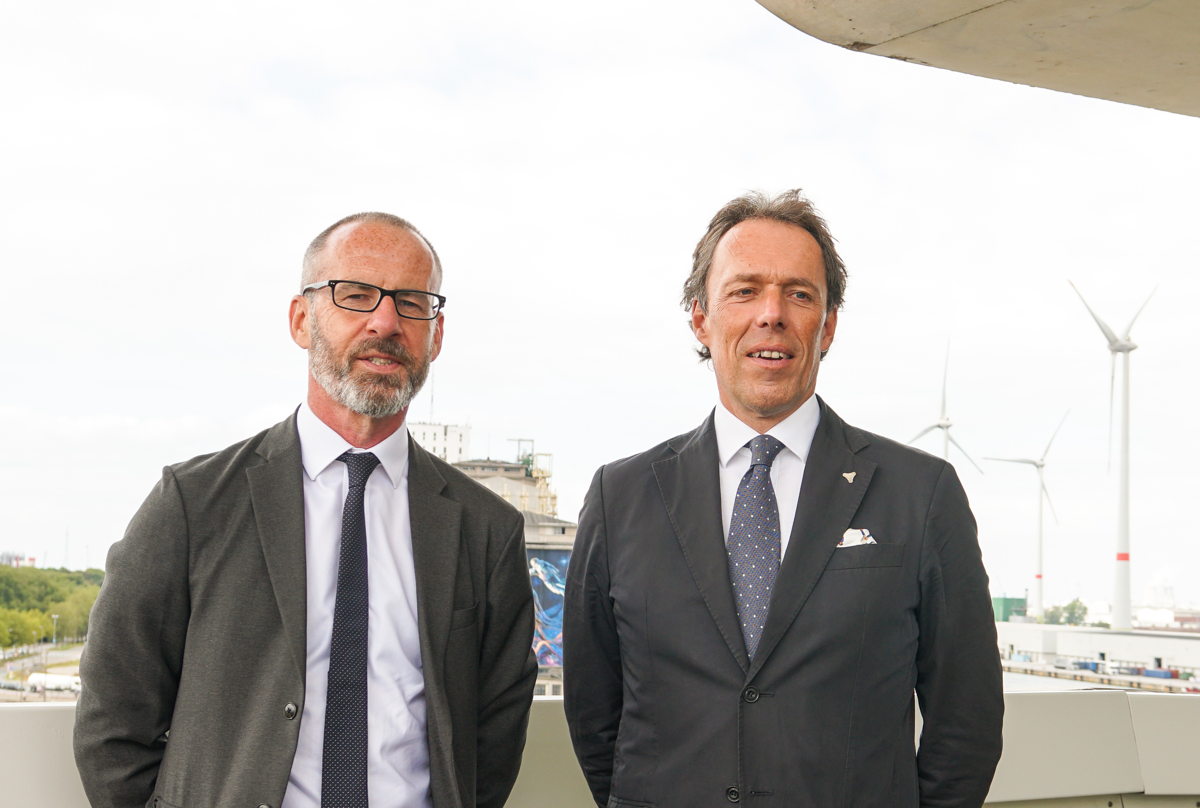 Modal shift to shortsea
Goods entering or leaving the EU by ferry ports will face more checks and red tape once Brexit comes along. Brexit means more inspections of people, goods and documents, resulting in higher costs, congestion and longer transit times for ferry transport.
Port of Antwerp anticipates that accompanied trucks will increasingly be replaced by shortsea container transport, which by definition refers to unaccompanied goods loaded on board by crane for non-oceanic crossings. Port of Antwerp is therefore gearing up for further expansion of shortsea links with the UK, thus offering at least part of the solution for the consequences of Brexit. Today's visit should therefore make it clear to ambassador Shearman that after Brexit, Antwerp will more than ever be the main gateway for trade between Europe and the UK.
'Good friends and trading partners continue to talk to each other even in difficult and uncertain times', said CEO of Port of Antwerp - Jacques Vandermeiren during his meeting with the ambassador.
UK is major maritime trading partner
With nearly 17 million tonnes of freight the UK was the second-largest trading partner for Port of Antwerp in 2018. The main freight categories are chemicals, oil products and fast-moving consumer goods such as foodstuffs, toiletries and cosmetics. Existing and new shortsea services between Antwerp and the British Isles will undoubtedly gain in importance in the run-up to Brexit and after 31 October 2019, building on the present links with nine UK and Irish ports.
Port of Antwerp Brexit ready
Shortly after the British Brexit referendum in 2016, Port of Antwerp's taskforce of 'Brexperts' has worked closely together with different stakeholders. Including Belgian Customs, the Belgian Food Safety Agency and major port community and business representatives to mitigate any negative consequences for the port.
"Brexit creates not only challenges but also opportunities for trade between the UK and Ireland on the one hand and the European continent on the other. Having more shortsea solutions in the logistics chain will not only mean greater reliability, it will also diminish our dependence on trucks for 'last mile' transport, as well as reducing costs and CO2 emissions," declared Justin Atkin, the Port of Antwerp representative in the UK and Ireland.
The Antwerp logistics service providers have a head start thanks to their experience with non-European shipping transport. This expertise ensures smooth handling of customs procedures and rapid transit times.
The customs authorities for their part are also getting ready: "We have already hired an additional 386 full-time employees in order to deal with Brexit. With 930,000 more import declarations and 4.5 million more export declarations the challenge facing us is enormous," explained Kristian Vanderwaeren, Director General of Belgian Customs & Excise.
No jam after Brexit
"Think Brexit will get your berries into a jam?" asks a new 'white paper' published by Port of Antwerp aimed at jolting companies into taking a hard look at their logistics chain. It contains lots of practical information on ways of using shortsea to reduce future uncertainties or delays or even avoid them altogether. Read the full paper here.