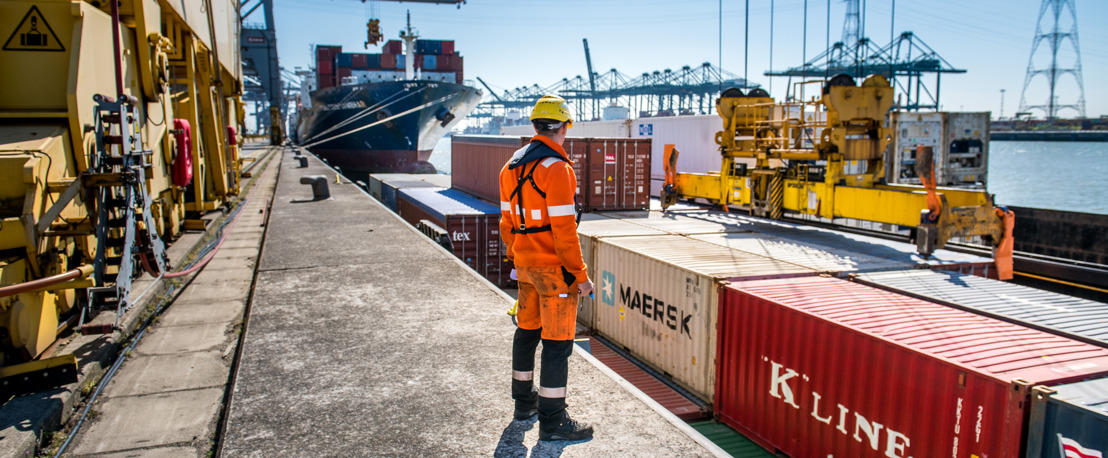 Belgium launches digital customs platform – BE-GATE simplifies e-commerce
Milestone for a digital Europe
As a large European foreign trade hub, Belgium wants to significantly simplify the import and export of goods. The innovative BE-GATE customs platform was developed for this purpose and officially launched on 6 June. The portal, which was specially designed for the growth market of e-commerce, serves to accelerate and increase the efficiency of customs clearance in the cross-border flow of goods. BE-GATE was developed on the initiative of the Belgium Customs and Excise Department and is unique in Europe. The new platform is already supported by four important e-commerce hubs, the ports of Antwerp and Zeebrugge and the airports of Brussels and Liège.
​
The free-of-charge customs portal BE-GATE is designed for processing large amounts of data and guarantees rapid clearance of customs applications. A high number of arrival notifications can be transmitted simultaneously via an officially customs approved form.
​
For shipments of less than or equal to 22 euros, this form also serves as a declaration of release for consumption. For all other shipments, an additional declaration in the Belgian customs software solution PLDA (PaperLess Douanes et Accises / Paperless Customs & Excise) is required.
​
Retailers also automatically receive information on those shipments that have been selected for customs control. All other shipments are released immediately. In addition, the software solution provides a recommendation for the concrete determination of the customs value on the basis of defined criteria, if the customs value cannot be determined by an alternative method.
​
Requirements and areas of use
​
BE-GATE can be used within the framework of customs regulations for free circulation, customs warehousing and outright export. The prerequisites are that the economic operator has a registered office in Belgium and a status as a customs agent. In addition, an intermediate warehouse or a location approved as a customs warehouse, the authorization for the use of the simplified declaration and a comprehensive guarantee are required.
​
Excise goods, goods subject to licenses and goods subject to special restrictions and control measures are excluded from the use of BE-GATE.
​
In export, BE-GATE can be used for shipments with a value of up to 1,000 euros and a weight of less than 1,000 kilograms. Otherwise, an additional declaration in PLDA is required
​
Why Belgium?
​
Belgium is an important gateway to the European consumer market. Large seaport locations like Antwerp or Zeebrugge and air freight hubs like Brussels or Liège connect Europe with the whole world. An extensive road, barge and rail network connects the Belgian sea and airports to the hinterland. The main consumer markets can be reached within a maximum of 24 hours. Omni channel players require this integrated approach of combining sea, air and rail freight depending on urgency and transit time required.
​
"As partners we invest in platforms and procedures to optimize this network. That way we can meet the e-commerce players' expectations about integrated gateways. Moreover, our sea and air ports are centrally located in Europe. This optimal location and connectivity make Belgium a unique hotspot for omni channel logistics", says Werner Rens, Head of Marketing Department, Belgium Customs & Excise.
​

​
Moreover, available space and existing know-how offer companies the opportunity to take advantage of the hub function of these Belgian logistics locations and set up warehouses and distribution centers here. Large last-mile players in e-commerce such as the Chinese logistics company Cainiao Smart Logistics Network Limited, which belongs to the Alibaba Group, or 4PX use Belgium as an important crossroads to Europe. In addition, well-known companies such as Decathlon, LEGO and Nespresso have large distribution centers here.
​
Experiences and backgrounds
​
Werner Rens, Head of Marketing Department, Belgium Customs & Excise: "With BE-GATE, we have developed an efficient and effective e-commerce tool that prevents delays in the supply chain due to lack of transparency and communication. A win-win solution that also facilitates our work as a customs authority."
​
Luc Arnouts, Director International Networks, Port of Antwerp: "Digitisation is part of the DNA of Europe's second largest port. We expect BE-GATE to significantly simplify customs clearance and thus make Antwerp even more attractive as a location for e-commerce traffic."
​
Joachim Coene , CEO, Port of Zeebrugge: "The port of Zeebrugge will be able to play an ambitious, prominent role in e-commerce with the investment of the Lingang group in the Maritime Logistic Zone in Zeebrugge".
​
Steven Verhasselt, Vice President Commercial, Liège Airport: "As from the preparation phase of our operations at Liege Airport, Customs has been involved, which helped us a lot in identifying the best possible set-up to ensure smooth operations as from day 1."
​
Steven Polmans, Director Cargo & Logistics, Brussels Airport: "Brussels Airport offers a global network of both passenger belly hold, express and full cargo aircraft capacity. With our ongoing expansion and new warehouses under construction, we are ready for the growing business of e-commerce. BE-GATE will help us to be an even more attractive entry point for e-commerce thanks to its facilitation and transparency."
​